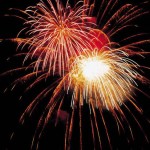 As a business coach, I am often asked, "what does it cost to give employees a paid day off like Memorial Day?"  The simple answer might be "lots" – realistically, I'll often use the old accounting term "it depends".   It depends on what I see as four different questions looking realistically at the costs and benefits.
What will our customers be doing?  For a holiday like Memorial Day in the USA, most people won't be looking to update their will or getting highlights in their hair.  So looking at the habits of your customers is key.  On the other hand, if your customer is "on vacation" during this time, you may have a business that could capture new customers. 
What is our competition doing?  Put yourself in your customers' shoes and think "If all the other shops are closed, what will a customer be looking for?"  Is there a reason that most businesses are closed?  Are you going to capture enough new revenue to justify the cost of being open? Some businesses will run a skeleton crew during holidays because the added employee cost is small compared to the ongoing overhead that will be incurred if the business is open or closed – think coolers, lighting, electric, etc.
Will we pay our employees to not come to work?  Each industry will have a usual best practice for paying employees. What is your standard?  Some businesses are closed on national holidays, employees know this and plan for it. 
Will we pay our employees a premium to work?  If you decide to be open, how will you select who will be working?  Some places offer a small premium, some offer time and a half.  Sometimes employees will choose to work vacation especially if their own family has a different schedule. 
Employers need to look at both sides – Costs and Benefits. Costs are usually easy; benefits are often softer – like morale, turnover, and image.  We forget that the sign on a store saying "We are closed today so our employees can be with their families" speaks volumes and builds customer loyalty.
The business owner will have the choice and no decision is written in stone – maybe this will be the year you try something new!