Have a Safe and Happy Thanksgiving for those in the USA. Our American Holiday is a reminder to be thankful, especially
when people start something new and it is successful.   Here are some inspirational quotes to help you get in the holiday mood:
 "An optimist is a person who starts a new diet on Thanksgiving Day." ~Irv Kupcinet
"To give thanks in solitude is enough. Thanksgiving has wings and  goes where it must go." ~Victor Hugo
"Thanksgiving Day is a jewel, to set in the hearts of honest men; but be careful that you do not take the day, and leave out the gratitude"  ~E.P. Powell
"As we express our gratitude, we must never forget that the highest appreciation is not to utter words, but to live by them."  ~John Fitzgerald Kennedy
"The best way to have a good idea is to have lots of ideas."  ~ Linus Pauling
"Maintaining a complicated life is a great way to avoid changing it."~Elaine St. James
 "Don't worry about whether or not I am now happy. Today is only Chapter One. We have yet to write the book."~Lois Wyse
 "It only takes one person to change your life–you." ~Ruth Casey
As business owners and business professionals we count on our staffs to help us and our customers to provide us with  sales.  Be thankful for these.  The next seven days of festivities can be trying for businesses, shoppers, family, friends, neighbors and also those who lack resources.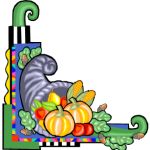 Take time this week to thank someone you never have before – you may be surprised by the results!